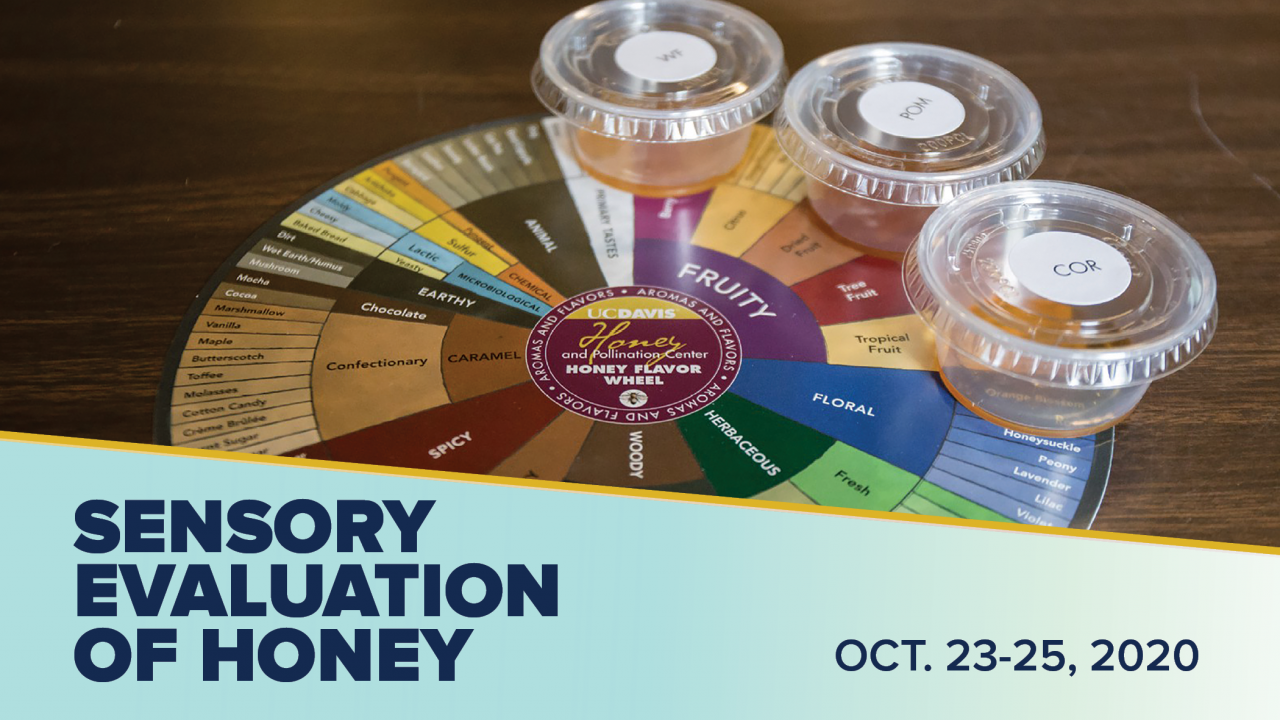 Location
RMI Sensory Building, Sensory Theater
With so many varieties of honey to choose from, just how do you know each should taste?
This introductory course uses sensory evaluation tools and methods to educate participants in the nuances of varietal honey. Students will learn about methods of evaluation, stands and quality in this certificate program.
This evaluation course is for anyone interested in learning how to critically taste and assess honey. Using standard sensory techniques, packers, chefs, beekeepers, writers, food manufacturers, honey aficionados will learn about the nuances of varietal honey. Attendees will receive a UC Davis Honey Flavor Wheel and our newly published Honey Journal in addition to access to all presentations.
Sensory Evaluation of Honey Certificate Course
Date: October 23-25, 2020
Fee: $799
Registration TBA