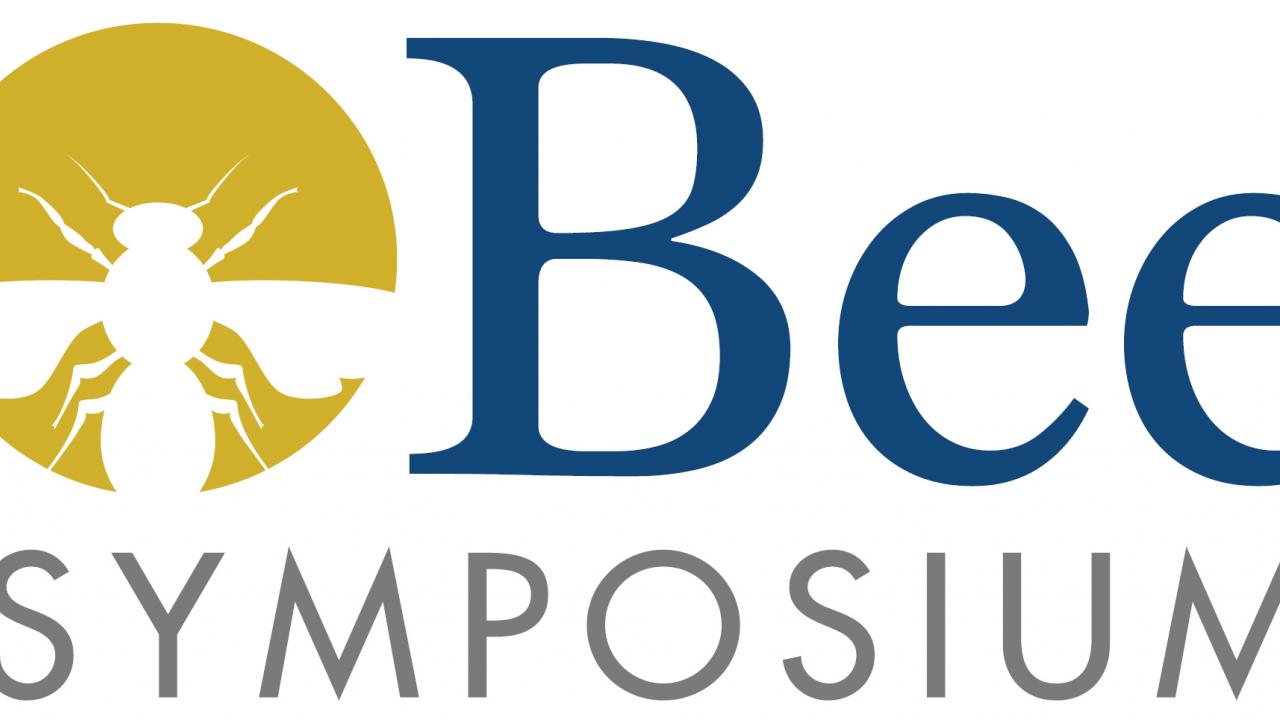 Location
UC Davis Conference Center
Date: Saturday, May 7, 2016
Time: 8:00AM - 6:00PM
Location: UC Davis Conference Center
Keynote Speakers
Yves Le Conte

Head, French National Bee Lab, Avignon, France

Dennis vanEngelsdorp

Assistant Professor of Entomology at the University of Maryland
and Project Director for the Bee Informed Partnership
Agenda
8:00 – 9:00 am - Registration, Continental Breakfast
9:00 am - Welcome and Introductions
Amina Harris, Director, Honey and Pollination Center, RMI, UC Davis
Neal Williams, Associate Professor, Department of Entomology and Nematology, UC Davis
9:15 am - (KEYNOTE) Honey Bees that Survive Varroa Mite in the World: What We Can Learn from the French Bees
Yves Le Conte, Director, French National Bee Lab, Avignon, France
10:15 am - Microbial Communities in Floral Nectar Influence Pollinator Preference and Foraging
Rachael Vannette, Associate Professor, Department of Entomology and Nematology, UC Davis
10:45 am - Break (Opportunity to visit Graduate Student Posters and Exhibits)
11:15 am -Rediversifying intensive agricultural landscapes to promote native pollinators
Claire Kremen, Professor, Department Environmental Science, Policy, and Management, UC Berkeley
11:45 PM - Lunch
Graduate Student Poster Presentations
Educational exhibits
1:30 pm - (KEYNOTE) Reducing Colony Losses. Does it take a village?
Dennis vanEngelsdorp, Assistant Professor, Department of Entomology, University of Maryland
2:15 pm - LIGHTNING ROUND TALKS
6 minute presentations about many different programs in the world of beekeeping
Ola Lundin: Research update on bees and neonicotinoids
Elina L. Niño: Honey Bee Extension at UC Davis
Hasna Wood: Apitherapy
Sonoma County Beekeepers Assoc.: Bee-ing In Total Community
Pat Heitkam: An Introduction to Patrick Ranch Bee Museum and Educational Center
Julie Cridland: Honey Bees of California - Variation in Time and Space
3:15 pm - Break
3:30 pm -The Importance of Division of Labor for Understanding Colony Health
Brian Johnson, Associate Professor, Department of Entomology and Nematology, UC Davis
4:00 pm - The Bee Microbiome
Quinn McFrederick, Assistant Professor, Department of Entomology, UC Riverside
4:30 pm - Winners of the Graduate Student Poster Competition Announce
4:45 pm - Closing Reception
Special thanks to: Rabbit's Foot Meadery, Sunnyvale, Calif.; Strad Meadery, Fair Oaks, Calif.; Yolo Brewing for their donations to our reception!
Good Life Garden at the Robert Mondavi Institute of Wine and Food Science
6:00 pm - Close
Graduate Student Poster Competition
Congratulations to our graduate student winners!
| | |
| --- | --- |
| First Place - $1000 (Sara Winsemius and Laura Ward: Exploring potential routes of neonicotinoid exposure within pollinator hedgerows adjacent to seed-treated sunflower) | Second Place - $750 (W. Cameron Jasper: Investigating potential synergistic effects of chronic exposure to amitraz and multiple pesticides on honey bee (Apis mellifera) survivorship |
| | |
| Third Place - $500 (Brittney Goodrich: Honey bee colony health: economic implications for beekeepers in almond pollination) | Fourth Place - $250 (John Mola: Fine-scale population genetics and movement ecology of the yellow-faced bumblebee (Bombus vosnesenskii) |
Presented by the Honey and Pollination Center at the Robert Mondavi Institute and the Department of Entomology and Nematology, UC Davis.
Topics: Pollinator-related research
Presentation:
Posters should be hung at their assigned spot by 8am. Presenters are responsible for providing their own hanging materials. Authors must be at their posters for judging from 11:45 to 1:30 and will have 7 minutes to present. Winners will be announced before the final speaker.
Poster size: Limit is 48 inches wide x 36 inches tall. Posters should be well-written and organized.
Judging Criteria:
Objectives
Methodology (Does it provide a clear, consistent description?)
Results
Research Significance (Are the findings original? Relevant to current issues?)
Conclusions
Appearance
Presentation and interaction with the judges
Complementary registration for student poster presenters.
Poster awards:
First place: $1000
Second place: $750
Third place: $500
Fourth place: $250
2016 Vendors and Exhibitors
|   |   |
| --- | --- |
| Bee Progressive | CAMBP (California Master Beekeeper Program) |
| Entomology Graduate Student Association | Haagen-Dazs Honey Bee Haven |
| NOD Apiary Products | Project Apis m. |
| Sonoma County Beekeepers Association | Xerces Society for Invertebrate Conservation |
| Z Specialty Food | Dadant & Sons |
| UC Davis Library | UC Davis Bookstore |
| AMF (American Beekeeping Federation) | Planet Bee Foundation |
|   |   |
2015 Bee Symposium
Take a look at our previous 2015 Bee Symposium: HERE
"As a new beehive owner I thought the information presented was fascinating and presented in a very efficient manner. I loved every aspect of the presentations!"
"Nice to get science, there is a lot of fuzzy thinking out there."
"Thank you for a well-organized, thoroughly engaging and thought-provoking day."
Thank You to Our Sponsors