The science of mead-making is new to the University environment, but not to the beverage culture.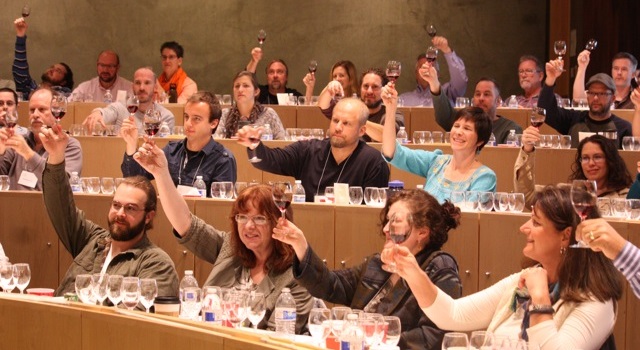 The Honey and Pollination Center is bringing together the leaders in the mead business, including private individuals, hobbyists, professional mead-makers, and those simply interested in this fascinating and delicious beverage, with the resources and technology that has made UC Davis a leader in the world of food and beverage academia. With a faculty connected to the food and beverage industry, UC Davis is the perfect place to usher in the mead sciences, short courses and research.
Mead, the world's oldest alcoholic beverage, is experiencing a renaissance. Produced by fermenting honey with water, mead research was virtually non-existent in the university environment, until now. The Honey and Pollination Center's mead short courses follow the mead making process all the way from selecting honey to bottling the final product. Gathering together the expertise of UC Davis faculty and staff, the leaders in the burgeoning mead industry, the center is helping mead research find a home in the premier university for beverage sciences.
---
Mead Courses:
101: 2 Programs held in January
2 Day - Beginner's Introduction to Mead Making
1 Day - Boot Camp
2020 date: January 24-25, 2020
201: 3 Day program held in June*
2020 date: June 22-26, 2020 (*NEW* Online program)
301: 4 Day program held in September (TBD)
 Special feature: Ask the Professional! Each participant will be given 30 minutes in a one on one situation with one of the guest meadmakers to delve deeply into questions and issues of their own.
2020 date: September 14-17, 2020
Course outlines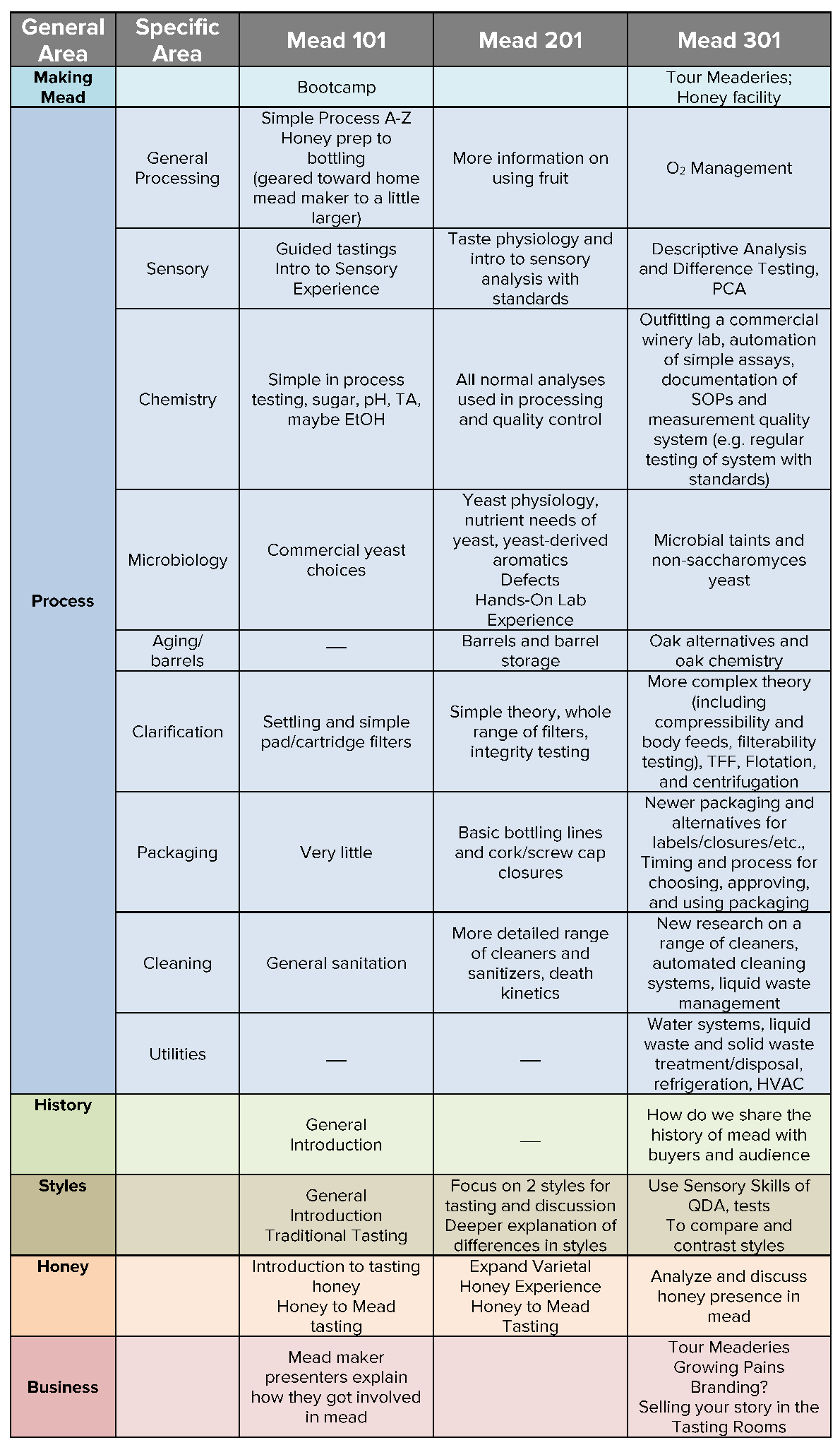 Mead Research
The Honey and Pollination Center is working with the Department of Viticulture and Enology for mead short courses and research. As more and more consumers venture into the world of making mead, they search out answers to questions concerning varietal honey selection, yeast selection, recipes and so much more.
Many of these questions are answered in forums online. Others, however, need serious research to address the issues. Recognizing that most meaderies do not have the time or finances to set up and run research trials, and at the request of many meadmakers, we have begun this process here at UC Davis.
We have started simply – analyzing the nutrients in honey – and hope to grow this research and many more over the coming years. Your donation will ensure that this research will continue and help the world of mead become a popular and even tastier beverage in the future.

Watch: Mead Making Class Promo by Meadology
Tags