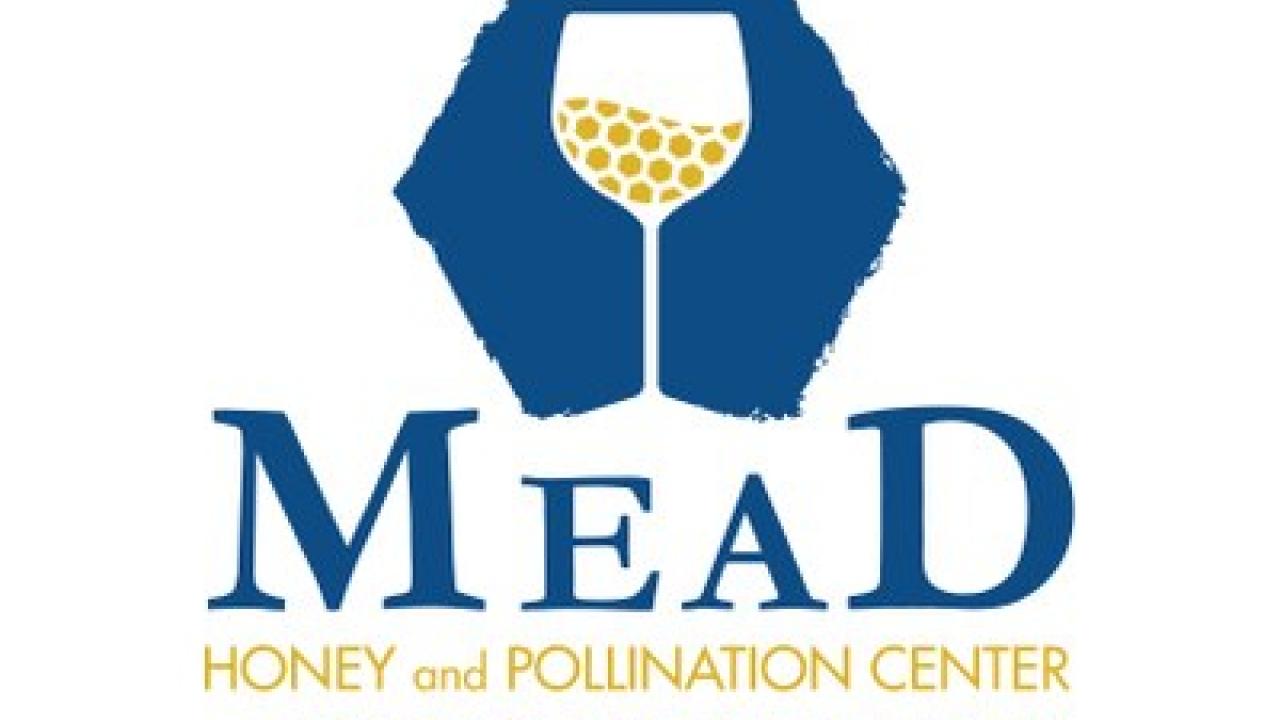 Mead Making BOOTCAMP
Date: Thursday, January 11, 2018
Fee: $200
**Discounts not applicable after December 15, 2017
From honey to the bottle all in one day. You've always wanted to learn how to make mead? This is the perfect course for you. Under the direction of Chik Brenneman, Winemaker for the Department of Viticulture and Enology, students will learn how to make mead. This hands-on course will feature small learning groups, each with its own leader. Each group of 10 will follow a fruit mead recipe, doing each step. Finally, students will bottle the mead made in previous workshops. Want to know more? Join us for the Introduction to Mead Making on Friday and Saturday.
Beginners Intro to Mead Making
Date: Friday, January 12, 2018 - Saturday, January 13, 2018
Fee: $600
**Discounts not applicable after December 15, 2017
Brewers and winemakers alike know that the buzz in the world of alcoholic beverages is all about mead. Explore this fascinating fermented beverage from its rich history to its recent rebirth in America. Taste and learn the styles, ingredient selection and the steps to making good mead. The short course is coordinated with four of the leading mead makers in the United States, along with faculty and staff from the Department of Viticulture and Enology at UC Davis.
For pictures from the 2017 course, visit our FB here.
Agenda
Mead Making Boot Camp
 

Thursday, January 11, 2018

9:00 - 10:00 AM

Registration and Continental Breakfast

LEED Platinum Teaching and Research Winery Building Foyer

10:00 – 10:15 AM

Welcome and Introductions

Amina Harris, Director, Honey and Pollination Center

Winery Classroom; Winery Building

10:15 - 11:00 AM

What is Mead? A Recipe for Sweet Success

This lecture will cover everything participants will be doing that day from start to finish, including stage equipment and needs, honey preparation, water requirements, dilution, yeasts and nutrients, fermentation monitoring, settling, aging and chemical additions, filtration, and bottling.

Chik Brenneman, Winemaker, UC Davis

Winery Classroom; Winery Building

11:00 - 11:15 AM

Break

11:15 – 12:00 PM

Introduction to Materials and Equipment

12:00 PM - 1:00 PM

LUNCH

1:00 - 5:00 PM

From Honey all the way into the Bottle!

5:00 PM

 

 

Closing

Dinner on your own

 

Continue the Experience! Thursday evening from 7:45 PM on in the lounge and on the patio at the Hallmark Inn

A chance to share meads and ideas with hobbyists and professional mead makers. Bring your mead to share, taste and get feedback in the relaxed atmosphere at the Hallmark Inn.

 
Beginner's Intro to Mead Making
 

Friday, January 12, 2018

8:00 - 8:45 AM

Registration and Continental Breakfast

Robert Mondavi Institute, Sensory Building

8:45 - 9:00 AM

Welcome and Introduction

Amina Harris, Director, Honey and Pollination Center

9:00 - 9:45 AM

Introduction and History of Mead Making

Mead is now the fastest growing adult beverage sector. Learn about the oldest of all alcoholic beverages - where and how it started and what's been happening since.

Frank Golbeck, Owner, Golden Coast Mead, Oceanside, CA

9:45 - 10:30 AM

What is Mead?

There are many varieties of mead. Even within the standard 'Traditional', we can taste sweet, semi-dry and dry. Then there are cysers and pyments, melomels and methyglins. What's a mead maker to do? Learn all about these varietal meads.

Mike Faul; mead maker, Rabbit's Foot Meadery; Sunnyvale, CA

10:30 - 10:45 AM

10:45 – 11:00 AM

Break

What's Honey Got to Do With It?

Honey is the basic ingredient in mead. Each wildflower or varietal honey will affect the way your mead tastes. It is important to begin to learn how to tell our honeys apart. This honey tasting will feature honeys selected from across the United States.

Presenter: Amina Harris

11:00 - 12.15 PM

Traditional Mead Tasting

This tasting will help us focus on simple, basic mead. By learning what a traditional mead should taste like, we can begin to train our palettes.

All Presenters

12:15 - 1:30 PM

Lunch

1:30 - 2:00 PM

 

 

2:00 - 2:45 PM

Fermentation Process Continued

Chik Brenneman, Winemaker, UC Davis

Yeasts - How to Choose?

Phil Lorenz, Owner, Nectar Creek, Corvallis, OR

1:30 p.m.

The Basics of Preparation and the Fermentation Process

Fermentation series on induction, dilution and process

This lecture will cover the mechanics of fermentation, including nutrient formulation and basic organisms.

Presenter: Chik Brenneman, Winemaker, UC Davis

3:00 PM

Break

3:15 PM

Being Critical: Not all meads taste great.

Learn the basics of tasting mead. It isn't just twirling the glass and sniffing.

All presenters

4:00 PM

Let's talk about Melomels: A Simple and Sweet Way to Start Mead Making

Introduction: Chik Brenneman

Discussion and Tasting

All Presenters

5:30 PM

Closing

Dinner on your own

 

Mead Experience: Tap Takeover at Bistro 33
Beginner's Intro to Mead Making (Con't)
 

Saturday, January 13, 2018

8:15 - 9:00 AM

Continental Breakfast

9:00 - 10:00 AM

Methods: Cleaning, Sanitation, Routines, Filtration, and Bottling

Dr. David Block and UC Davis Faculty

10:00 - 11:00 AM

Yeasts How to choose?

Different yeasts will make mead ferment and taste different one to the next. Mead makers select yeast when they hope to get a specific result.

Presenter: Phil Lorenz, Owner, Nectar Creek; Corvallis, Oregon

11:00 - 11:15 AM

Break

11:00 - 12:30 PM

Melomels: A Simple and Sweet Way to Start Mead Making (A Discussion and Tasting)

All Presenters

12:30 - 2:00 PM

Lunch

2:00 - 2:45 PM

 

 

 

 

2:45 - 3:00 PM

American Mead Makers Association (AMMA) Presentation

The American Mead Makers Association is working hard to learn about the needs of both our home mead makers and professionals. Phil Lorenz, a member of the AMMA Board, will explain everything the Association is involved in and how it will affect the future of mead from website to legislation to education.

Lead Presenter: Frank Golbeck; AMMA Small Industry Member

Assist from: Mike Faul, Vice President, AMMA and Phil Lorenz, Large Industry Member

Break

3:00 - 4:30 PM

Side by Side Tasting of Honeys and Mead

There is no better way to understand a mead than to taste both the honey that it comes from and the resulting mead. This tasting, a culmination of our program, will do just that with award winning varietal meads and honeys from across the US.

All Presenters

4:30 PM

Closing
Testimonials
"Wow, I wish there had been a course like this when I was learning about mead! An all-star line-up of instructors that's sure to engage and enlighten!"- Ray Daniel, Founder and Director, Cicerone Certification Program
"The knowledge and experience conveyed from the presenters was fantastic. This course had a positive message to get people on their way to carrying forward the torch for modern mead!" - Wesley Cutlip, Intro to Mead Making Attendee