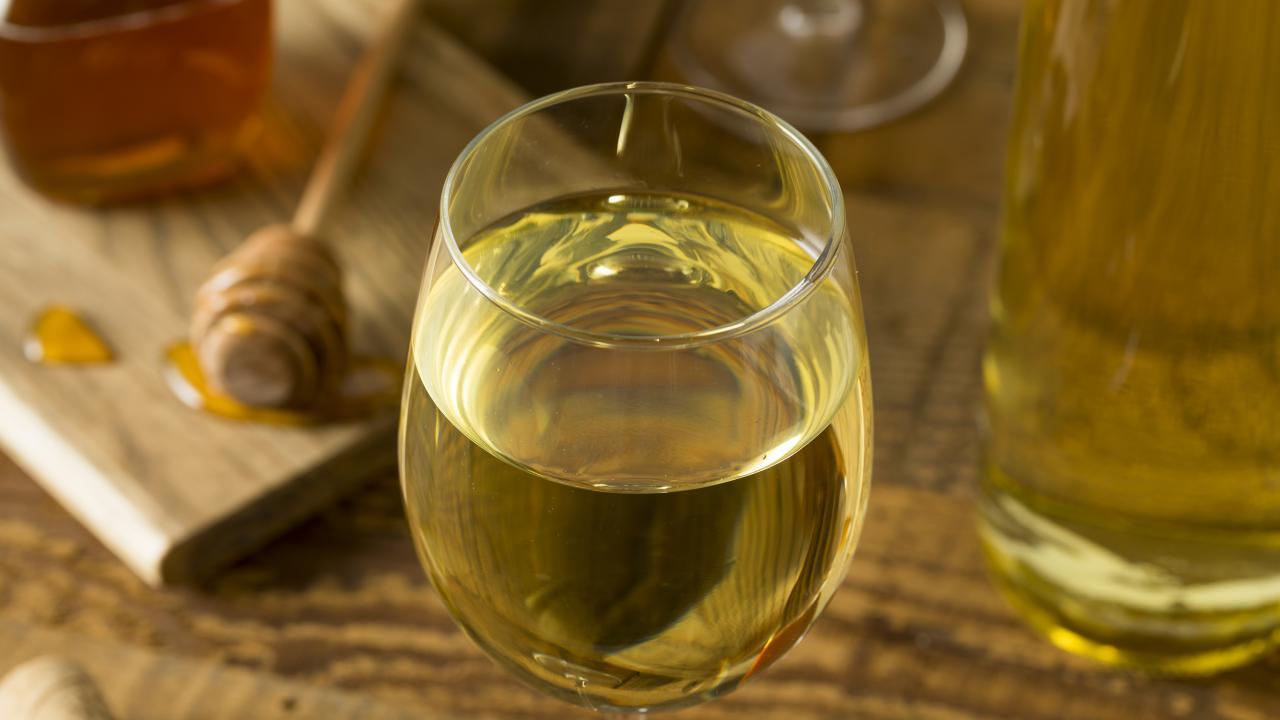 The event:
What is mead's story? Mead is the fermented beverage made from honey and is a prehistoric drink dated back to 7000 BC. Learn about this versatile beverage from Ken Schramm, world renowned author and master mead maker at Schramm's Mead, when he joins Amina Harris, Director of the Honey and Pollination Center, in an interview and tasting. Schramm will discuss all the hallmarks of every classic beverage: bouquet, structure and complexity, and comparing mead and wine.
About:
This event is part of the Sips and Bites series hosted by the Robert Mondavi Institute, which explores the stories behind foods and drinks with winemakers, brewers, and culinary innovators with tastings and conversations about what inspires them to make their wines, beers, and foods.  For more events like this, visit the RMI website here.
Schedule:
5:00-6:00 (PST) Sips and Bites: Mead: The Best Thing You've Never Tasted
Speakers:
Ken Schramm is the author of The Compleat Meadmaker, the current reference text of record on mead making, which has sold approximately 60,000 copies. He has been making mead since 1988. He is the progenitor and co-founder of the Mazer Cup Mead Competition, the oldest and largest mead-only competition, and the owner of Schramm's Mead in Ferndale, Michigan. He is also a fruit grower, and has grafted multiple varieties of cherries and apples onto trees in his home orchard. He has presented at mead, beer and wine-making conferences across the United States over the past 20 years.
Amina Harris is the Director of the Honey and Pollination Center at the Robert Mondavi Institute of Wine and Food Science, UC Davis. In addition, Amina is the owner of Z Specialty Food, LLC with her husband and son. The Honey and Pollination Center showcases the importance of both honey and pollination to the wellbeing of consumers through education and research through its vision: to help make UC Davis the world's leading authority on honey bee health, pollination and honey quality. Projects of the Center include the development of a Honey Tasting and Aroma Wheel and creation of a Master Beekeeping Program.
Moderator Andrew Waterhouse is a professor in the UC Davis Department of Viticulture and Enology, and has previously held the John E. Kinsella Chair in Food, Nutrition, and Health, and the Marvin Sands Endowed Chair in Viticulture and Enology. He has won a UC Davis Chancellor's Fellow award, holds an honorary doctorate from the University of Bordeaux, and he has been named one of the most highly cited researchers in agriculture by ISI. In 2018, he was named the director of the Robert Mondavi Institute. 
Tasting
We will be tasting the list of meads below from Schramm's Mead. Participants may want to purchase them for educational purposes. All participants will receive a 10% discount code upon registration. Deadline for purchasing is March 12, 2021.
We will also be doing a comparison with wine, tasting Bogle Vineyards Sauvignon Blanc - widely available in most grocery stores.
---
Venue:
This is a virtual event that will be presented via Zoom. In order to access this webinar, you will need a free Zoom account, which you can sign up for here.
Questions?
If you have questions about this event, please email: rmievents@ucdavis.edu.