California Bountiful Foundation contribution aids Honey and Pollination Center honey project
The California Bountiful Foundation supports our work on the Honey Flavor Wheel!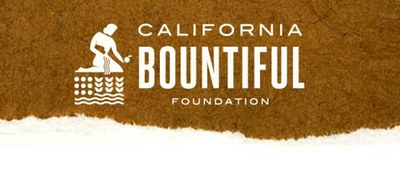 Honey has diverse flavor notes, just like wine. To help consumers, chefs and food professionals identify the unique flavors of honey, the California Bountiful Foundation and the University of California, Davis, College of Agricultural and Environmental Sciences have made donations to the Robert Mondavi Institute Honey and Pollination Center, to develop a honey tasting and aroma wheel.
"Bees active in California visit thousands of different plants, from almonds to sage, developing unique flavors of honey," California Bountiful Foundation President Paul Wenger said. "We want people to appreciate fully the variety of honey produced by our state's beekeepers, and the honey tasting wheel will help them identify the flavors of varietal honeys."
The tasting wheel will provide descriptions of an array of factors that can influence honey. Bees gather nectar from a number of sources, incorporating those colors and flavors into the honey created as a food source for the rest of the hive. For example, bees foraging in Southern California may be more likely to pick up citrus nectar, producing a slight fruity flavor to the honey, and honey from other areas may have influences from clover or buckeye.
Amina Harris, executive director of the Honey and Pollination Center in the Robert Mondavi Institute at UC Davis, said the tasting wheel will take about a year to develop. The researchers said they plan to work with members of the California State Beekeepers Association, as well as honey and bee enthusiasts, flavor chemists, consumer behaviorists, chefs and entomologists.
The California Bountiful Foundation supports the project as part of an ongoing effort on behalf of education and research into the importance of honeybees to California farms and food production. The foundation was created in 2010 to support public outreach, education and research to cultivate a better understanding of the many benefits rural landscapes provide to all Californians.