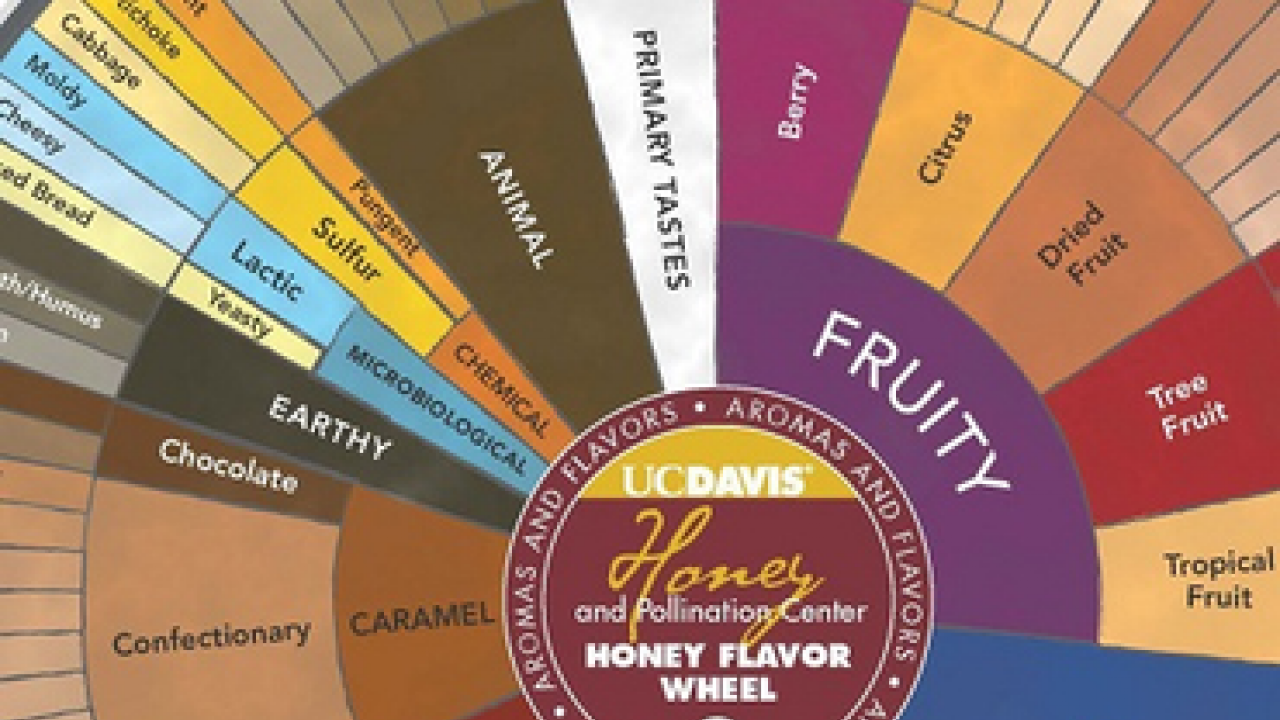 The all new honey wheel at UC Davis.
"When asked to describe the taste of honey, few would find words beyond "sweet." Researchers at the University of California at Davis are working to change that with the new Honey Flavor and Aroma Wheel.
The university's Honey and Pollination Center has devised a tool that provides 100 descriptors to help develop a greater understanding of honey and its many varieties, with flavors ranging from fruity to earthy, spicy to herbaceous.
Led by Amina Harris, the founder and director of the Honey and Pollination Center, which is affiliated with the Robert Mondavi Institute of Wine and Food Science, the project brought together 20 trained tasters, food scientists, beekeepers, and a restaurant critic to taste dozens of honeys produced around the world, from New Zealand to Brazil to Europe."