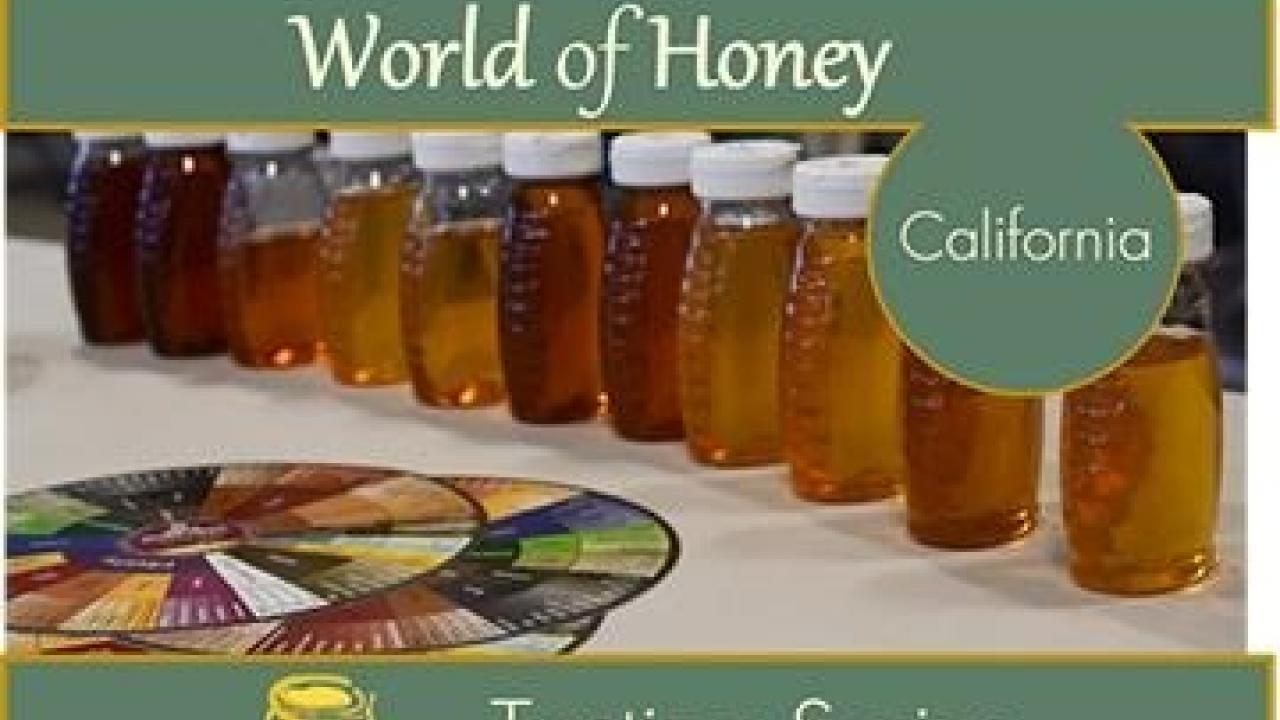 "Last spring you may have seen honey bees pollinating the showy pomegranate blossoms.
The ancient fruit, first cultivated around 4000 B.C. in Persia and known as "the fruit of kings," bursts with flavor, antioxidants and medicinal qualities.
But have you ever tasted the honey? Pomegranate honey?
That will be one of the featured honeys at the California Honey Tasting event hosted by the UC Davis Honey and Pollination Center from 6:30 to 8 p.m., Thursday, Oct. 20 in the Sensory Building, Robert Mondavi Institute for Wine and Food Science, 392 Old Davis Road."
Article by Kathy Keatley Garvey on Bug Squad; Department of Entomology and Nematology, University of California Davis