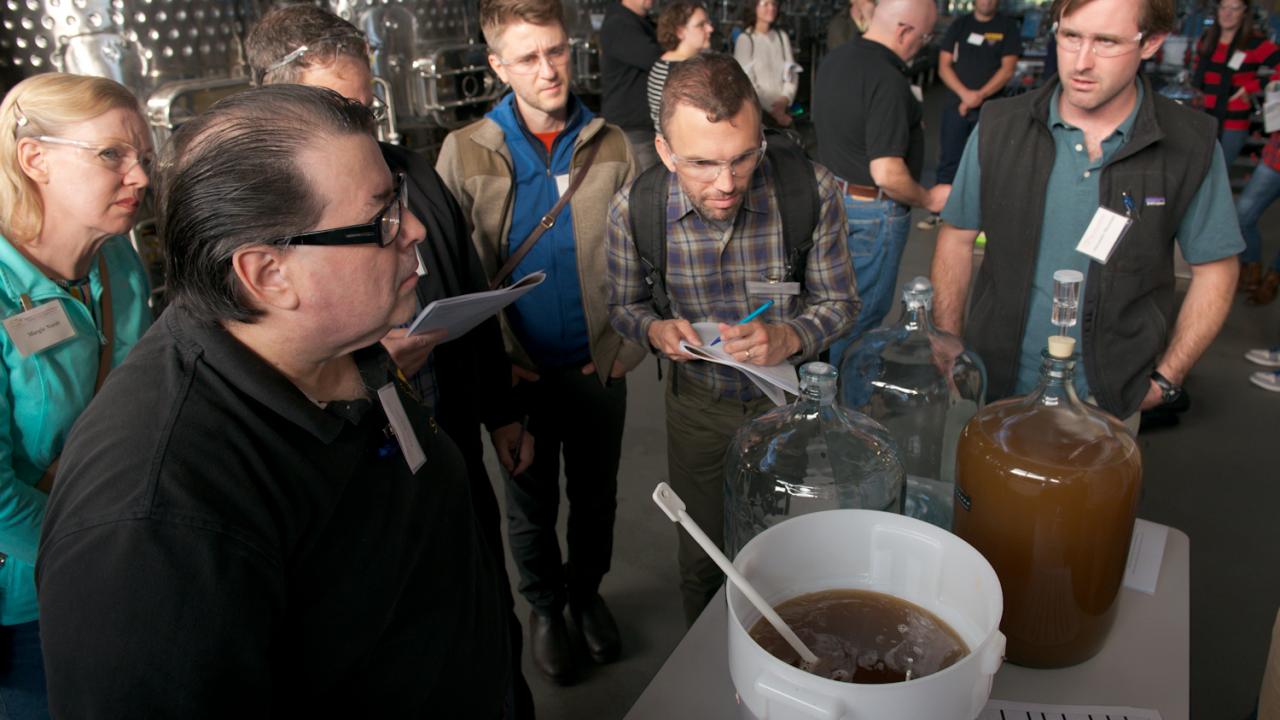 Location
LEED Platinum Teaching and Research Winery
From honey to the bottle all in one day. You've always wanted to learn how to make mead? This is the perfect course for you. Under the direction of the Department of Viticulture and Enology, students will learn how to make mead. This hands-on course will feature small learning groups, each with its own leader. Each group of 10 will follow a mead recipe, doing each step. Finally, students will bottle the mead made in previous workshops.
Want to know more? Join us for Mead Making 101 on Friday and Saturday. Breakfast and lunch is included for all days.
Date: Thursday, January 23, 2020
Time: 9:00 a.m. - 4:30 p.m.
Location: LEED Platinum Teaching and Research Winery
Fee: $225 per person
---