Crowdfunding at UC Davis
Crowdfund UC Davis debuted one year ago as a twice-a-year platform, February and October, to strengthen university programs and their positive community impacts. Student, faculty and staff teams apply to be part of the platform and are responsible for marketing and networking their projects for fundraising success.
This year, from February 1 - February 28, affiliates of the Honey and Pollination Center are involved in a University-wide crowdfunding campaign. California Master Beekeeping Program and the Honey Bee Haven are two of the 25 projects featured in February's campaign. All donations are tax-deductible and will support the health and longevity of our pollinators.
---
CA Master Beekeeper Program (CAMBP)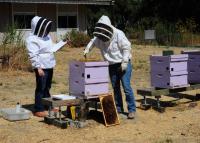 CAMBP is raising funds for the online "Beekeeper's Apprentice" course, which helps train beekeepers of all ages to serve as mentors and educators effectively communicating the importance of pollinators within our communities. Your contribution will help CAMBP raise awareness for honey bees and educate as many people as they can.
The Honey Bee Haven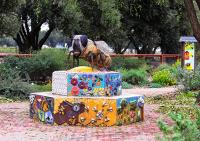 The Bee Haven is an outdoor public garden offering an educational opportunity to learn about the beautiful array of flowers and vegetables that thrive in our climate as well as educational information about their various pollinators. Your contribution will help the Honey Bee Haven purchase plants, irrigation supplies, and tools to continue to inspire and educate the public about pollinators and plants.
Primary Category
Secondary Categories