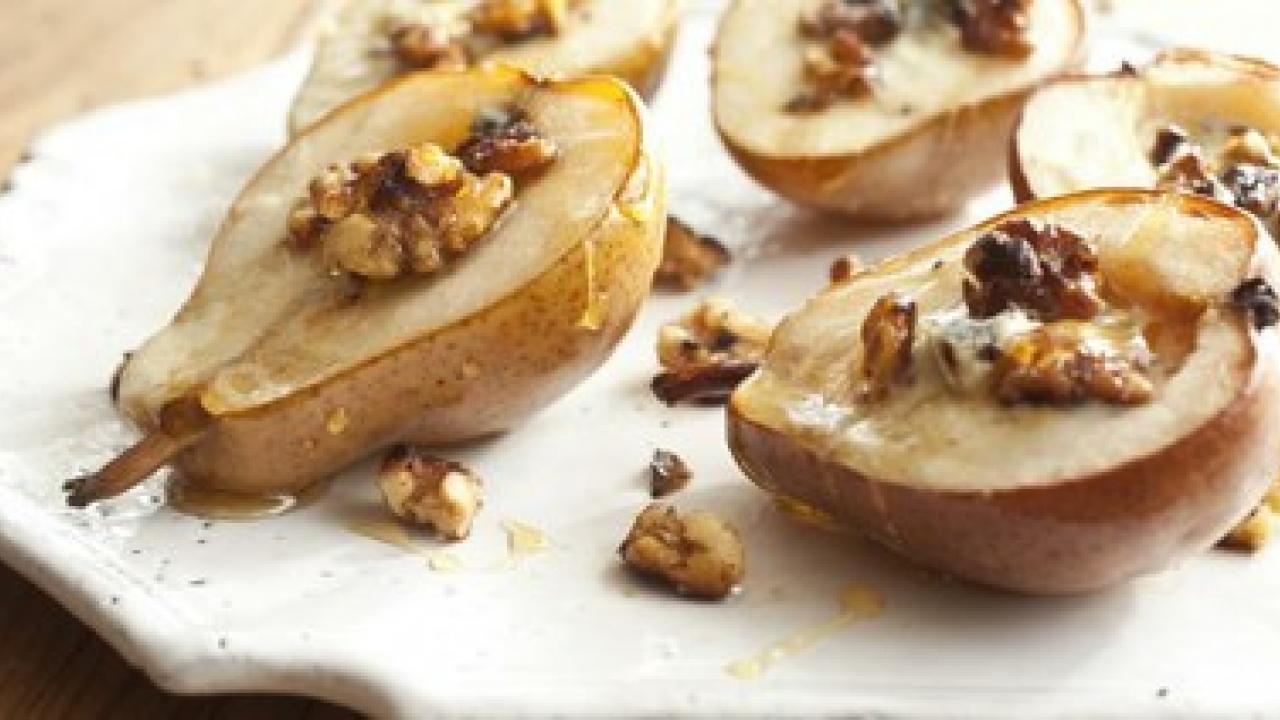 Ann Evans, a founder of the Davis Farmers Market, Food Co-op, and designer of the Feast menu at the Honey & Pollination Center, updates her cookbook
The recipe for pears with blue cheese, walnuts and honey is featured in the Davis Farmers Market Cookbook. (Photo courtesy Craig Lee)
"The Davis Farmers Market was founded in 1976 by a group of residents that included Ann Evans, local author, publisher and consultant. She's still involved with the market today and wants to inspire more people to shop and cook seasonally.
With this goal in mind, Evans wrote a revised, second edition of her 2012 book the Davis Farmers Market Cookbook to be released Nov. 1. The book will be sold at the local farmers market, bookstores in Davis and through Amazon. Profits from book sales will benefit the nonprofit Davis Farm to School program of the Davis Farmers Market Alliance. Comstock's recently spoke with Evans about her cookbook (the interview has been edited for length and clarity)..."
Attend the Feast: A Celebration of Mead and Honey to get a taste of Ann Evan's recipes.
Date: Saturday, February 11, 2017