Mocktails & Cocktails, with Honey!
There has been a serious proliferation of honey-based drinks featured in the newspaper, magazines and the web. In the realm of those based in alcohol, traditional recipes simply replace the sugar simple syrup used to sweeten the drink with one made from honey. In others, the crafter has gotten a bit more creative trying to figure out what spirit would blend well with honey – and sometimes which honey. It is amazing to see how many different restaurants have a specialty drink called 'The Bees Knees'. And how different each and everyone is from the other.
To get started for almost every honey-based drink – with or without alcohol – you will need a wonderful Honey Simple Syrup!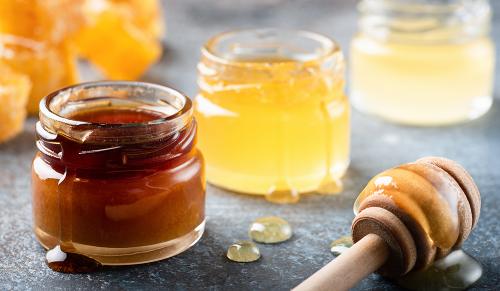 Honey Simple Syrup
Traditionally this is done 1:1 honey to water. This will be slightly sweeter than a traditional syrup made with sugar. And some recipes call for an even sweeter infusion. 1.5:1 would do. The syrup can be stored in the refrigerator for a few weeks.

Ingredients:
Directions:
Warm in a microwave for about 1 minute. Remove and stir until fully combined.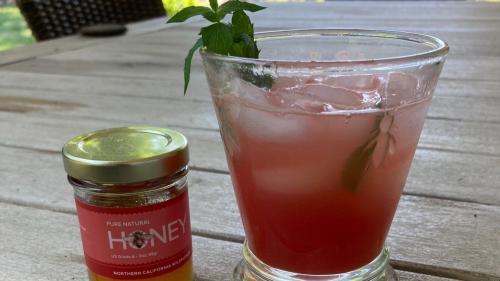 Watermelon Cooler Recipe
Yield: about 7-8 cups
What could scream summer more than a refreshing watermelon? How about a watermelon and lime cooler. Watermelon is mostly water. And a great watermelon is wonderfully sweet. Soooo…..take it up a notch by adding the aromatic tart quality of lime, a twist of mint, a light honey simple syrup and some bubble water. Sheer summer heaven!

Ingredients:
6 cups watermelon juice
1 cup honey simple syrup
1/2 cup lime juice (not limeade!)
Fresh mint leaves
Ice
Sparkling water
Lime for garnish
Directions:
Prepare about ½ seedless watermelon for 6 cups of prepared watermelon juice. Cut the fruit from the rind and cut into 2 inch pieces. Place in a blender and puree until smooth.

Pour the juice through a fine mesh strainer into a large bowl. The thicker pulp will stay in the strainer and the juice will flow into the bowl. Discard the pulp.

In a 2-quart pitcher, combine 6 cups watermelon juice, 1 cup honey simple syrup, 1/2 cup lime juice. Stir well and refrigerate until ready to serve.

Muddle mint leaves at the bottom of a tall glass. Fill each glass about 1/3-1/2 full of watermelon/lime base. Add bubble water and ice cubes. Squeeze a fresh lime over all. Garnish with a sprig of mint (and a small slice of watermelon!) Enjoy!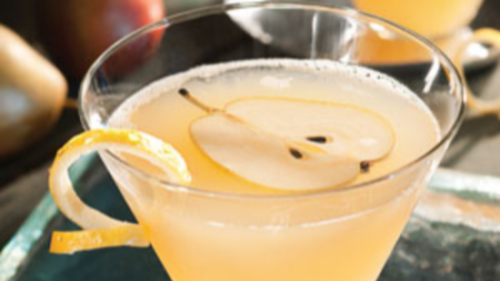 Glazed Pear Martini
Courtesy of the National Honey Board
Yield: 1 serving
Ingredients:
2 oz. pear vodka
1/2 oz. honey simple syrup
1/2 oz. - 1 oz. limoncello
2 oz. pear juice
Pear slice
Lemon twist
Directions:
Fill a shaker with ice and add the vodka, honey simple syrup, limoncello and pear juice. Shake well and strain into a chilled martini glass. Garnish with a lemon twist and float a thin slice of pear on top of the drink.
Primary Category