Holiday Recipes
With the holidays just around the corner, we are often asked for recipe favorites that include honey. Here are some of our favorites using our UC Davis honeys:
Honey Roasted Carrots
A simple recipe that will be sure to sweeten up any holiday meal.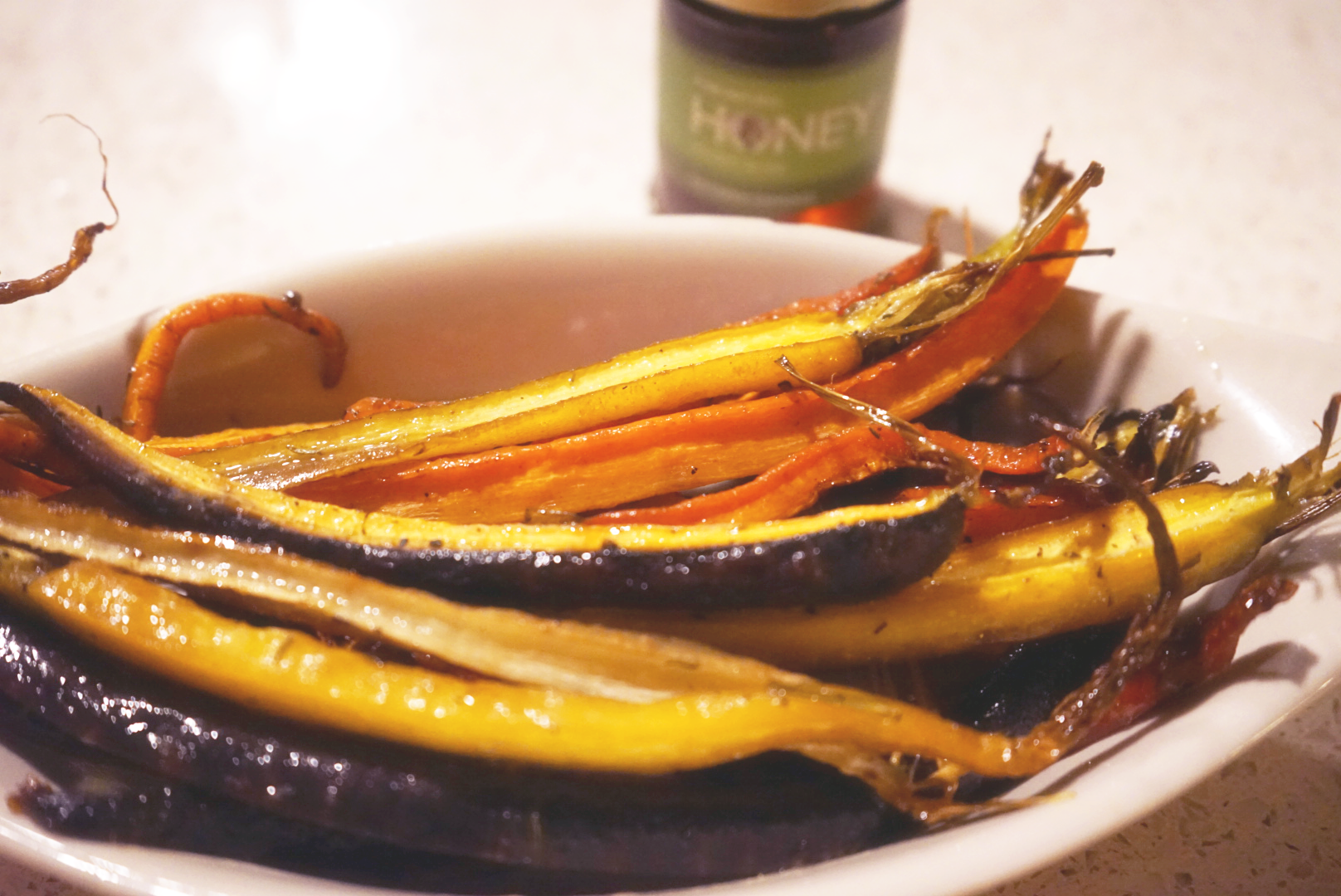 2 bunches of rainbow carrots
2 tablespoons olive oil
2 tablespoons UC Davis Coriander honey
Salt and pepper to taste
2 teaspoons lemon (optional)
Preheat oven to 375F. Spray a baking sheet with a non-stick spray. Wash and slice carrots lengthwise in half. Toss carrots with all the ingredients in a bowl. Arrange them on the baking sheet in a flat layer with a little space for even baking. Cook for approximately 35-40 minutes or until carrots are slightly caramelized and tender.
Bourbon and Honey Chocolate Lollipops
Adapted from Covered in Honey by Mani Niall demonstrated at our Sensory Evaluation of Honey course, Oct 26-28, 2018. Makes about 40 lollipops.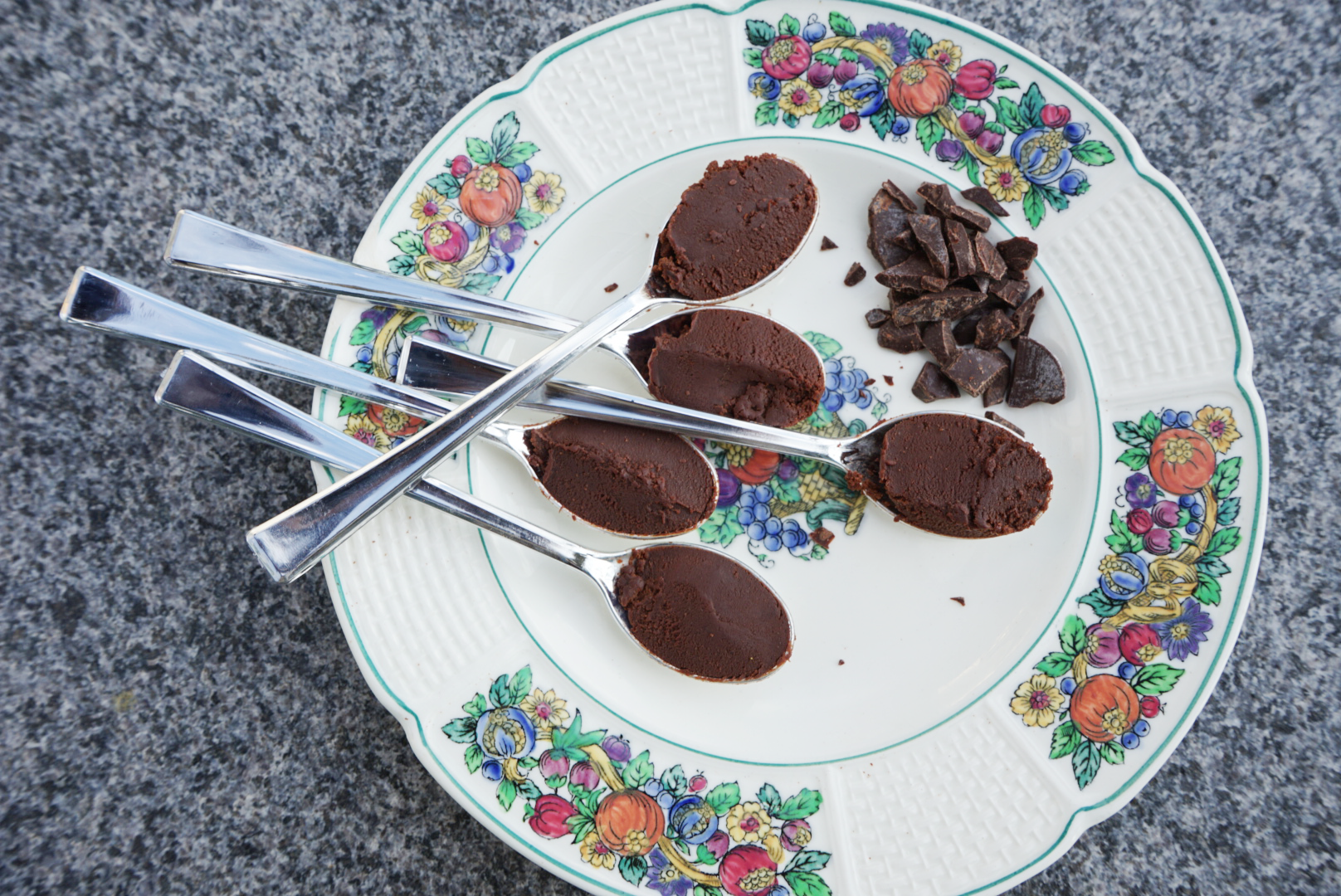 4 oz bittersweet chocolate, chopped fine

1 oz unsweetened chocolate, chopped fine

1/3 cup cream

2 tablespoon UC Davis Wildflower honey

1 ½ tablespoons Bourbon
Place the chopped chocolate in a small bowl.  Bring the cream to a low boil and pour over the chocolates.  Let sit a few minutes then gently stir with a whisk until smooth and creamy.  Stir the honey and bourbon together, then add to chocolate mixture and whisk till blended. 
Set aside to cool or refrigerate just long enough to set up.  Scoop a lollipop size spoonful with a decorative spoon, long iced tea type spoon or other of your choice and serve.
Lemon and Ginger Infused Honey
Makes a beautiful gift and a great kitchen staple.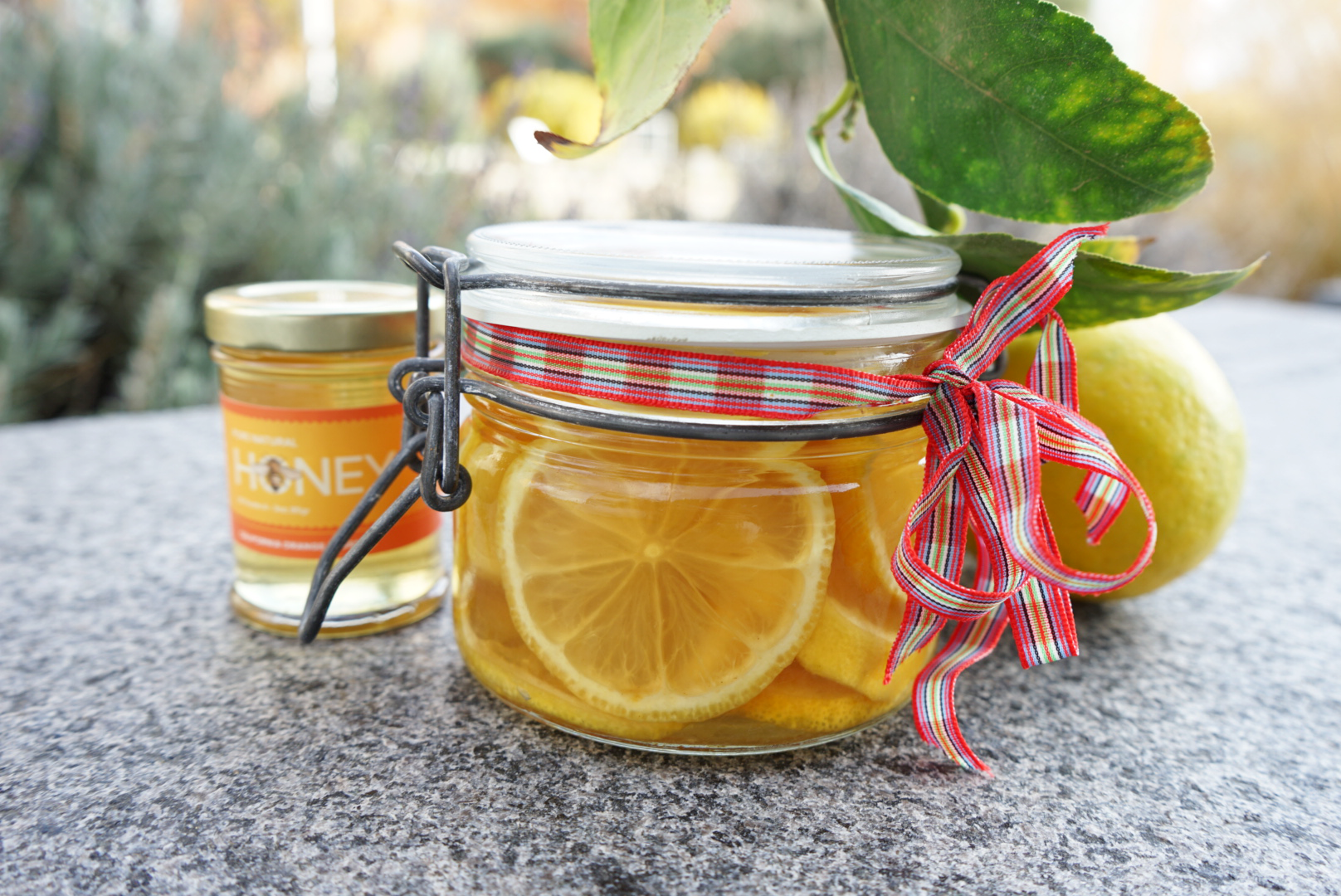 Peel and slice fresh stem ginger: about 3-4 inches
Slice two lemons very thin removing seeds as you go. If you can find them, use Meyer Lemons, a thin skinned and sweeter variety.
Place ginger and lemon in a jar and slowly cover with our UC Davis Orange Blossom honey.
Let stand overnight and then refrigerate. This can be kept safely in the refrigerator for at least a month and maybe more.
Uses: The honey naturally becomes a ginger infused syrup that is oh-so tasty on pancakes, waffles or ice cream. Use in your favorite tea. Place one of the honey-infused lemon slices in the warm tea. Sweeten with a bit more syrup. You can also use this syrup in a lemon pie, the lemons in Moroccan chicken... the possibilities are endless!
Gifting: Make sure to use a beautiful jar – quilted canning jars are perfect. Artistically layer the lemons and a bit of the peel. Seal tightly and decorate with a personalized sticker and a festive bow. Don't forget to give the recipient a couple of the great ideas on how to use this fabulous treat.
BONUS: Try this seasonal beverage--adults only!
Put ice in a glass:
1 shot of lemon and ginger infused honey

1.5 shots of Bourbon

Dash of bitters

Squeeze the juice from one infused lemon and add the lemon to the drink

Equal amount of bubble water
Primary Category